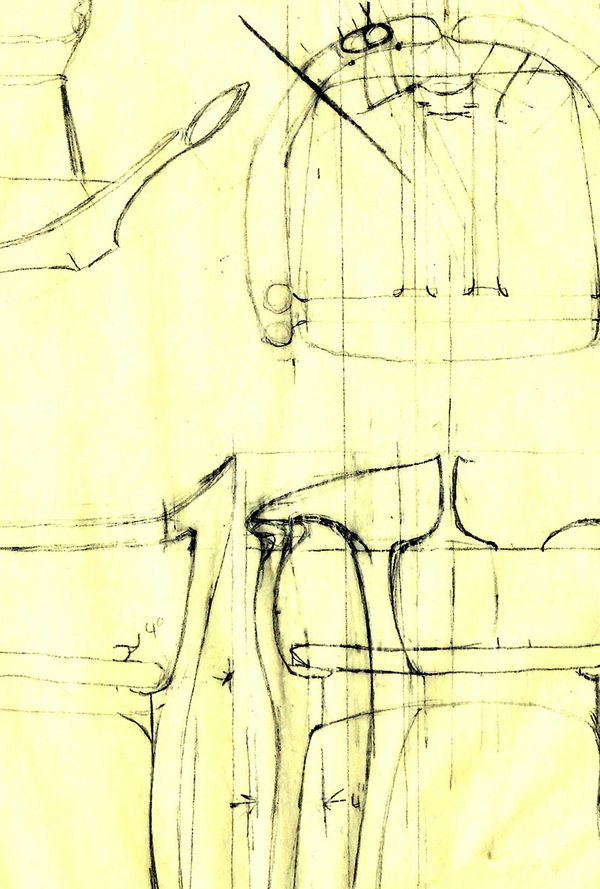 "I learned that wood has two lives: the first as trees; the second as tables and chairs, beds and cupboards, floors and brooms, bowls and ladles, cribs and coffins." – Jose Zanine Caldas
Brian Fireman Design creates furniture that will last generations, increase in value, and enrich the lives of those who live with the work. Hand-crafted furniture is a labor of love. There are simply no shortcuts. The inspiration of an idea begins a process which is followed by thoughtful design, carefully selected material, attention to detail, precise construction, and a sensual finish which will age gracefully and is easy to maintain.
The foundation for any design begins with an idea. Putting pencil to paper begins the process of making tangible and material these intangible thoughts. Sketches, scaled models, and detailed construction drawings all play a part in the "becoming" of a piece of furniture. Finally, through the act of construction, a story is told which embodies this generating idea, making clear the original intentions.
All work is made to order, and the careful selection of material is the first step in any project. For the majority of my work, material is sourced locally and sustainably from the forests of western North Carolina. Sustainable, non-indigenous materials are used when appropriate to realize a given design. Characteristics of each board such as grain, texture, color, and imperfections are chosen to enhance both the structural and formal qualities of a piece.
During construction, both hand and machine tooling is performed where and when appropriate. Work progresses according to a carefully laid out plan of dimensioned construction drawings. Often, templates and jigs are used to maintain precise forms and alignment of joinery. Time-honored mortise and tenon construction is used to ensure the strength and longevity of a piece which is designed and built to endure.
After the glue has dried and surfaces laboriously prepared, all work is finished with multiple coats of a hand-rubbed oil finish which highlights the woods natural colors and grain patterns. Our finish is non-VOC, which means it is healthy for both me and you. It is durable, protective, and easy to clean and maintain. Detailed care instructions are provided with each order.